A National School of Character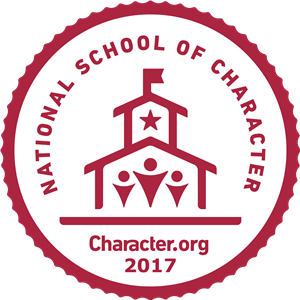 "One kind word can change a person's entire day!"
~unknown
Special Acknowledgements/Announcements
***Familiar Faces in New Roles for the 2017-18 School Year***
Mrs. Kira Brennan
Mrs. Brennan is moving from the Northeast Middle School library to join the newly formed 7 Silver Team. She will be the team leader as well as teach science.
Mrs. Jami Theodosiou
Mrs. Theodosiou is moving from her current role as the 7th Grade Counselor to that of NEMS Library Media Specialist for the upcoming school year.
Mrs. Kimberly Morelli
Mrs. Morelli is the new Northeast Middle School nurse for the 2017-18 school year. She is replacing Nurse Wilson who has decided to leave NEMS to continue her education. Nurse Morelli has 17 years of pediatric nursing experience. For the past two years, she has been a full-time float nurse for the Parkway School District. Many of you may remember her as she was a long-term substitute nurse here at Northeast Middle last school year. Nurse Morelli was also a nurse at Outdoor School a few weeks ago with our 6 Red Team.
Dr. Felicia Boyd
The newest addition to our administrative team is Dr. Felicia Boyd. She will replace Dr. Grace Lee for the 2017-18 school year. She has 19 years of education experience as a classroom teacher, professional development specialist, instructional coach, assistant principal and principal. Some of you may remember Dr. Boyd as she was an assistant principal at Ross Elementary for four years. She will be a familiar face to our students who attended Ross Elementary.
***Kudos to Health and Physical Education Teacher Francy Pinkowski and all NEMS students who participated in Fuel Up to Play 60. They earned Northeast Middle School $500.00 for their collaborative efforts around healthy and active exercise. Fuel Up to Play 60 is an in-school nutrition and physical activity program developed by the National Dairy Council, Midwest Dairy Council and the National Football League (NFL), in collaboration with the United States Department of Agriculture (USDA). Nearly 73,000 schools are involved in Fuel Up to Play 60 nationwide.***
***Congratulations to our Parkway District Middle School Step Team on their first place championship win at the Best of the Midwest Competition on Saturday, May 6, 2017. The middle school step team is a collaboration of students from both Northeast Middle and West Middle schools. They work hard competing, performing and participating in community events throughout the season. Way to go on a fantastic year!***
***Congratulations to Tabitha Bevan, NEMS 7th grade student, who placed third in the Holocaust and Learning Center Arts and Writing Contest. She submitted a story from the perspective of a bystander which was a blade of grass. According to Tabitha, "It was written in the hopes to address the problems of persecution and helplessness." Tabitha was recognized at an award ceremony where she was given a cash reward. Kudos to 7 Red ELA Teacher Gwen Unell who supported Tabitha throughout the writing process.***
*** LIBRARY VOLUNTEERS NEEDED! Research studies show that when parents get involved children do better in school. Next school year is approaching quickly, and the NEMS Library needs some parent volunteers. If you've never worked in a library that's OK! We'll be happy to show you the ropes. Please, if you are willing and interested in helping out in the library in any capacity, contact Jami Theodosiou at jtheodosiou@parkwayschools.net or fill out the form by clicking the link below.***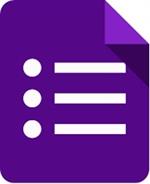 https://goo.gl/91KEc0
***Did you know that on Monday, August 21, 2017, our area will experience a total solar eclipse? The last time people in the St. Louis area observed a total solar eclipse was in 1442! This is truly going to be a once in a lifetime event, and we are ecited to announce that all Parkway Schools will have activities that day to optimize your child's experience. More details will be provided as the date gets closer. Take a look at the flyer to the left to see a map and get a link with additional information.***
*** Future 8th graders--Immunizations: All incoming 8th graders are required to provide documentation of the Tdap vaccine and the Meningococcal Conjugate Vaccine prior to the first day of 2017-2018 school year. If you have not provided documentation, please do so as soon as possible. Please contact the Nurse Natalie Wilson 314-415-7129, if you have questions.***
***Middle and high school students can access report cards on the Infinite Campus portal May 30 through June 14, 2017. If you wish to print or save your students' 2016-17 report cards, you will need to access them on the portal by June 14. On June 15, 2017, summer school schedules and progress grades will be available in Infinite Campus.***
***Welcome New PTO Executive Board Northeast Middle School would like to thank the 2016-17 PTO executive board members: Kenyatta Williams-President, Karen Cassara-Vice President, Natalie Wolfman-Secretary and Catherine Kinamore-Treasurer for their endless time and incredible commitment to Northeast Middle. Our PTO executive board for the 2017-18 school year is as follows: Cathy Kinamore-President, Stacy Reeves-Vice President, Shelly Stange-Secretary, and Julie McCollum-Treasurer.

***Last week Northeast Middle School was recognized as a National School of Character by CharacterEd.org. Congratulations to Northeast Middle School's students, teachers and parents for our achievement!***
***As we look forward to summer break, I hope you and your families are able to rest, rejuvenate and have lots of fun. Thank you for an unbelievable year! We will see you on August 16, 2017 for the first day of school! Please remember that summer at NEMS brings yet more opportunities for teaching, learning and fun with summer school. This year's summer school session offers many courses for students to enhance learning in the performing arts, athletics, leadership and technology. Registration for these amazing offerings is still open and summer reading suggestions are contained in the link to the left.
For those students who are leaving our Northeast Middle School family for the pursuits of high school, we wish you all the best, everything your minds can dream up and all that your hearts may desire. On behalf of the Northeast Middle School staff, we wish you all a safe and happy summer!***
Looking Ahead
May 22
8th grade Celebration at North High 7 pm
May 23
8th grade Dance 1-3 pm
May 24
8th grade to Six Flags 9:15 am-5 pm
6th and 7th Grade Field Day all day
May 25
Last day of school (dismissal 12:20 pm)