NEMS is proudly recognized for our Promising Practices by Character.org
"Intelligence plus character-that is the true goal of education."
~Dr. Martin Luther King Jr.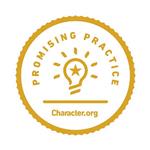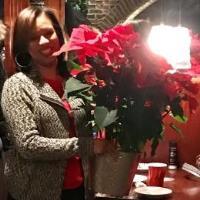 ***Please join the Northeast Middle family in
congratulating Ms. Georggia Holt as she has
been chosen from amongst her peers as our
2017 Teacher of the Year!***
*** It's that magical time of year when a student's dreams can become reality-- the Parkway Alumni Association is now accepting applications for Dream Grants! Please see the links at the right for all the grant application opportunities.***
***Free tickets to the Saint Louis University versus Fordham University women's basketball game on Saturday, January 28, 2017 at 7:00 p.m. If you are interested in tickets for your family, you can pick them up in Visitor's Check-in here at NEMS.***
January 20
The 6th grade Day of Service
The 6th Grade Day of Service is an annual Northeast Middle School event for students. Service Learning is our organic way of demonstrating our commitment to Character Education. It is one of the most authentic ways to learn and grow while being civic stewards and supporting others. Service Learning represents who we are as a Northeast Middle School family. Today, our students dedicated more than 44,000 minutes of service and amassed the following:
Fresh Start Bags for women transitioning out of homelessness
Greeting cards for soldiers through Project Boomerang
Fleece blankets for Home Sweet Home.
In addition, other students spent their day serving and learning by:
beautifying the NEMS campus
preparing "hello/goodbye" packages for kids at Our Little Haven
putting together "Thank you" packets for volunteers who serve the residents of Kingdom House
compassionately running stations at the Creve Coeur Manor Nursing Home and Rosewood Care Center
learning about early literacy and helping elementary school students at the Parkway Early Childhood Learning Center North with reading and writing tasks
exploring non-profit organizations in Markerspace Market Place
building bookshelves for the Markerspace Market Place
January 23-27
All School Geography Bee 3:30-4:30 (Great Hall)
January 25
All school Spelling Bee 3:30-4:30 (room 201)
February 6-10
Counselor Appreciation Week
February 9
PTO Meeting 6:30pm
February 16
Spirit of Excellence 6:30pm
February 17
Teacher Records Day (No School)
February 20
President's Day (No School)
February 22
Jets Pizza Fundraiser
February 28
North Area Art exhibit 6:00-8:00pm