Return to Headlines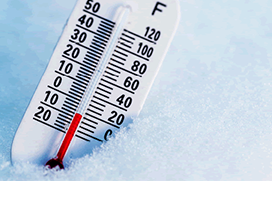 1/3/2018 -- The letter below is from Superintendent Dr. Keith Marty.
Dear Parents,
Happy New Year! Our new year has certainly brought with it the arrival of cold winter weather.
We have been working all week to ensure our buses and buildings are ready to go as we return to school tomorrow, January 4. At this time, we anticipate having school based on the current forecasted temperatures.
Some of you have asked how we decide whether or not to close school due to cold temperatures. As the superintendent of a large school district, it is always challenging to balance my desire to have children in school and also my desire to keep them safe. There are many factors, but these are some of the things we consider when making this decision.
Wind Chill Considerations:
Parkway utilizes the National Weather Service's wind chill chart as a guide when determining whether to close school or reduce recess time due to cold temperatures. Any time the temperature or wind chill temperature reaches the point at which exposed skin could experience frostbite, we consider closing school. We also keep students inside or reduce time outside for recess based on the temperatures throughout the day. Keep in mind the wind chill chart is a guideline, not a rule.
Preparing for Cold Weather:
It's important that we work together to make sure students are prepared to go to school in cold weather.
Parkway buses are connected to heaters overnight and we will make sure our buses are started early and warm for your children when they arrive.
We encourage you to remind children to dress warmly.
Your child's bus should always arrive within five minutes of its scheduled time. You may consider waiting with your child in a car until the bus comes.
If your child walks to school, we suggest you try to make arrangements for a ride to school.
Please know that we closely monitor weather conditions and our decisions are always based on the safety of your children. If you have any questions, please feel free to reach out to me.
Sincerely,
Dr. Keith Marty
Superintendent