Return to Headlines
Two Parkway students earn perfect ACT score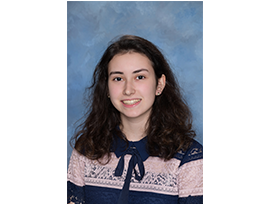 9/21/2018 -- Two Parkway students, Natan Shpringman, West High (photo top right) and Emma Parker, South High (photo bottom right) scored a 36 -- the highest possible score -- on the ACT college admissions and placement exam.
Shpringman, a senior at Parkway West High, is undecided where she will attend university, but is looking at Dartmouth College, Harvey Mudd College, MIT and Washington University. She wants to study biomedical engineering and hopes to pursue neurosurgery. Outside of the classroom, Shpringman enjoys drawing and painting and participates in the Students on the GO! running program.
Parker does not know where she wants to attend university but is considering the University of Kansas, Kansas State University, University of Missouri-Columbia, Missouri S&T and Oklahoma State University where she wants to study architecture and architectural engineering. She is in the marching band, Girls in Engineering and rides horses on the weekends. Parker is a senior at Parkway South High.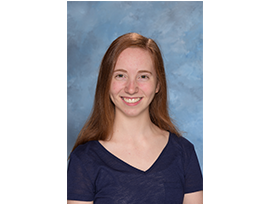 Nationally, while the actual number of students earning the top score varies from year to year, on average, less than one-tenth of one percent of students who take the ACT earn a top score. In the U.S. high school graduating class of 2017, only 2,760 out of nearly two million graduates who took the ACT earned a composite score of 36.
The ACT consists of tests in English, mathematics, reading and science, each scored on a scale of 1–36. A student's composite score is the average of the four test scores. The score for ACT's optional writing test is reported separately and is not included within the ACT composite score.
The ACT is a curriculum-based achievement exam that measures what students have learned in school. Students who earn a 36 composite score have likely mastered all of the skills and knowledge they will need to succeed in first-year college courses in the core subject areas.
ACT scores are accepted by all major four-year colleges and universities across the U.S.