Return to Headlines
Important update from Dr. Marty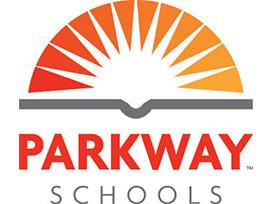 11/13/2020 -- The below letter was sent to parents and staff today.
-----------------------------------------------------------------------------------------------------------------------------
Dear Parkway Families, Staff and Students:

We continue to experience the changing course of COVID-19 in our lives and our community. Today, I ask for your consideration in taking some preventive measures in our commitment to the health and safety of our students and staff.
Parkway is committed to providing both in-person and virtual learning options for all students, but we can't do it without your help. We have been so excited to see our in-person students return to school and remain hopeful to keep our schools open. We are doing everything we can to support this goal.
At school we are controlling COVID-19 spread with key strategies that are recommended for schools by the CDC. They include requiring face coverings for staff and students, social distancing to the best of our ability, washing hands often, cleaning and disinfecting and quickly conducting contact tracing when a positive case is identified. While these strategies do not eliminate COVID-19 from our buildings, they can lower the risk of transmission significantly.

Our contact tracing shows minimal transmission of illness in our schools. To date, we've had 234 positive cases among students and staff and 211 were traced to transmission outside of school. You can see data for illness and quarantines by school on our Community Health Dashboard.

Yesterday, the Missouri Departments of Health and Senior Services and Elementary and Secondary Education announced a change in guidance for determining close contacts in schools based on mask wearing. However, locally the St. Louis County Department of Public Health determines regional contact tracing procedures and if an individual who is exposed is required to quarantine. The St. Louis County Health Department has indicated they do not intend to change the current requirements for quarantines and will continue to follow the guidelines of the CDC. Therefore, there will be no changes to our contact tracing investigation process, identification of close contacts and quarantine procedures at this time.

Every single member of our Parkway community plays an essential role in keeping students, staff and families safe. In the past few days, we've watched several local public and private schools close entirely or pause in-person learning plans due to COVID-19 concerns because so many staff and students are isolated or quarantined due to illness and exposure. As cases continue to rise in our region, we must all work together to reduce the spread of illness outside of school as well.

Today, St. Louis County released new restrictions for our community. You can review these new orders here. While St. Louis County has indicated schools are not subject to capacity or gathering restrictions, our staff and students at school will be impacted by our ability as a community to follow these health restrictions.

One important thing we can do is stay home when we are sick. Please review our daily health screening checklist every day before school, and stay home if:
You are sick or answer "yes" to any of the COVID-19 symptoms on the screening.
A household member is presumptively positive and waiting for COVID-19 test results
You or a close contact has been diagnosed or presumptively diagnosed with COVID-19
For additional information about what to do in specific scenarios, click here.
Please take precautions if you are considering travel or gatherings during the holidays. Last week we announced the two days before Thanksgiving will be distance learning days. The Monday following Thanksgiving is already scheduled to be a distance learning day. We may need to add more distance learning days around the holiday breaks to help further prevent COVID-19 spread in our schools.
We know keeping both in-person and virtual options available is ideal to provide students with the best learning experiences. I am extremely proud of the work our teachers, leaders and families have done to provide quality learning experiences and options for our families. I am proud of our in-person students, teachers and staff, who wear their masks all day, wash their hands often, keep surfaces clean and remain positive in a school environment that looks much different than last year.

We plan to make decisions next week about our schedules for the remainder of the semester based on illness and quarantines in our schools, staffing levels available to support in-person students and the quality of learning experiences. We will update you as soon as possible.

I want to thank our educators and staff for their work and dedication during this pandemic. It has not been easy. I would also like to thank our parents and students for your ongoing patience and partnership.
Dr. Keith Marty
Superintendent
Parkway Schools