Return to Headlines
The impact of the proposed Chesterfield TIF on Parkway schools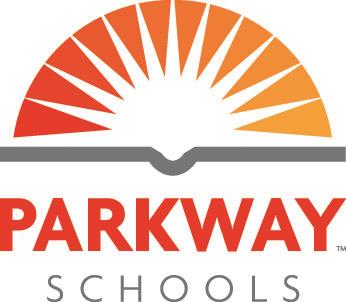 11/22/2022 -- Yesterday, the TIF commission recommended it receive $353 million in tax incentives. The commission voted 9-3 to recommend a tax incentive for the projects in the Chesterfield Mall area.
We are disappointed in the vote of the Tax Increment Financing Commission. While we are pleased there is a plan for this area of Chesterfield and always welcome new students, the development does not provide adequate financial resources to educate the hundreds of potential new students it will generate.

The total loss for our operating expenses could be more than $220 million dollars in the next 23 years. Our taxpayers may be asked to foot the educational bill, and families will be disrupted due to the redistricting required.
11/16/2022 -- Today, we held an informational meeting via Zoom to share information about our concerns and how the proposed Chesterfield TIF will impact Parkway schools, students and taxpayers for two generations.

If you were unable to attend the meeting, you can watch the recording here.

Meeting Summary:
Parkway fully supports the development and has supported many developments in our community - including some TIFs for commercial development. We do not support TIF for residential development of this scope.

We value our partnership with the City of Chesterfield

Taxpayers approved the taxes for schools and other critical community services not for development

Ultimately, this decision will impact two generations of Parkway students and taxpayers across all of St. Louis County for at least 23 years.

Our goal is to protect our students and ensure a high-quality education for current and future generations.

The TIF Commission is scheduled to vote on Monday, November 21.

This new residential development is currently zoned to the Shenandoah Valley Elementary, Central Middle and Central High attendance areas but will have a ripple effect on the entire district.
Due to the quickly upcoming decisions expected by the TIF Commission and the City of Chesterfield, time is of the essence to take action if you have concerns about the TIF proposal.
The attached document includes the names and email addresses of the TIF commission, St. Louis County Council and the Chesterfield City Council.
For more information about the Chesterfield TIF, below is a summary of the impact on Parkway schools, students and taxpayers. You can also read these recent news stories:

KMOV Channel 4 story
Just Say No to TIFs Chesterfield Edition, Riverfront Times
Chesterfield and the Terrible, Horrible, No Good, Very Large TIF
FOX 2 story
Impact of the Chesterfield TIF on Parkway Schools
Construction is already underway for part of Wildhorse Village, an 80-acre development with 3,300 residential units, planned in the City of Chesterfield. Next week, the City will ask a TIF commission to approve a $353 million tax incentive that will re-direct funding for education to developers and the City. If approved, it will have a significant impact on all Parkway schools, families and taxpayers for the next 23 years.

We welcome new development and would be honored to serve new families in our schools. We are pleased to see there is a plan for this area of Chesterfield.
Our concerns are how to educate new students and families without adequate funding and the lack of space in two of the schools that would serve them. The math doesn't add up. While the developers and the City stand to gain millions from the TIF, it ultimately costs all Parkway families and kids.

The new development will add 3,300 residences. While it can be difficult to predict the final enrollment impact, based on current data and historical enrollment in Parkway, this equates to approximately 800 new students attending Parkway Schools K-12. In order to understand the potential impact on children and taxpayers, we have offered additional enrollment scenarios and impacts below.
The vast majority of this development is currently zoned to the Shenandoah Valley Elementary, Central Middle and Central High attendance areas in Parkway. (A small portion of the development would attend Rockwood School District).

As you consider this proposal, we ask you to weigh the following impacts on current and future Parkway students and taxpayers.
Shenandoah Valley families - This proposal could nearly double the size of Shenandoah. In 2019, we had to shift families from Shenandoah to Highcroft due to overcrowding. This elementary school currently has 426 students and cannot handle an additional 360 students. None of our elementary schools have space for 400 new students. This means the short and long-term impacts could include adding trailers to the school, overcrowding, and larger staff-to-student ratios. It would very likely require us to shift current families to other schools. Is this the quality of education Parkway residents expect?

All Parkway families - In order to make room for new students, we would have to build a new elementary school and/or make significant changes to our attendance boundaries. This means current Shenandoah residents would need to be shifted to other schools, creating a domino effect of re-districting. Projecting 800 new students, this could result in shifting current families from the Central to the West area and then from the West to the South area. Even with our conservative estimates, re-districting is a likely scenario.

All Parkway taxpayers - Without adequate funding for 23 years, where does the money come from to educate nearly two generations of students? While the City of Chesterfield and the developer stand to gain funding, ultimately all Parkway taxpayers - across St. Louis County - would have to underwrite this cost through a tax increase.
The bottom line is a TIF for residential housing does not provide funding to educate the students in that community. Voters have approved this funding to go to education and other community services, not to developers. Over the 23-year life of the TIF, nearly two generations of students are not guaranteed a high-quality education without burdening taxpayers and shifting families to other schools.
While we disagree with the City on enrollment projections, the fact remains that the current cost to educate one child is $15,500 per year for the 23-year life of the TIF. Assuming our historical enrollment data, this results in a deficit of up to $235 million through the life of the TIF (as outlined in the scenarios below). The burden would fall on all Parkway taxpayers and families while the developer and City receive millions of dollars. Yes, in the long run, 23 years from now, this development would very likely result in revenue and support for students and families in our schools. What about the two generations of students in the meantime?
We welcome any opportunity to discuss these impacts further. We are proud of our partnership with the City of Chesterfield as we collectively serve our residents. And we want to work to protect these relationships in the future because we know we must work together in the best interest of our community.

What we need is a plan that values children and families and also provides this economic development for the City and our community. This plan must include funding for education and space for new students without burdening all Parkway taxpayers and families.
Is the City willing to provide the land to build an additional elementary school in order to have space to educate the families from this new community?

Will the City guarantee the PILOT payments to support building a new school?

Knowing the fire district would provide ongoing services to the new development covered under the TIF, 100% of tax dollars for the fire district is included in the plan. Knowing that Parkway will be responsible for the education of the students, we ask that the tax dollars for Parkway would also go toward supporting students and their education.
Our job is to protect our taxpayers, and most importantly provide a quality education for all of our current and future students. In order to ensure this, we must receive the appropriate funding that has been approved by taxpayers for education. This is what our children deserve and what Parkway and Chesterfield residents expect.