Return to Headlines
2021 Teachers of the Year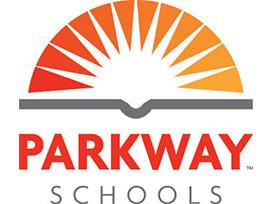 1/7/2021 -- The following Parkway educators have been selected by their peers as Teachers of the Year for their schools.
The teacher of the year selection committee will now select an elementary, middle school, high school and district teacher of the year. All teachers of the year will be honored at the March 10 board of education meeting.
Elementary & Early Childhood
Barretts
Mandy Williams, 1st grade
Bellerive
Erica Kirn, 3rd grade
Carman Trails
Cindy Rudman, 2nd grade
Claymont
Julie Boatner, Librarian
Craig
Jennifer Mezines, Kindergarten
Early Childhood
Lindsay Kottman, Preschool teacher
Green Trails
Sharon Huffer, 2nd grade

Henry
Erin Valleroy, 5th grade
Highcroft Ridge
Madison Gerling, Kindergarten
Mason Ridge
Emily Reichert, 2nd grade
McKelvey
Maggie Beckman, Instructional Coach
Pierremont
Hollie Hanneke, Librarian
River Bend
Pam Petrosino, 1st Grade
Ross
Hannah Roth, Kindergarten
Shenandoah Valley
Leah Westover, ESOL
Wren Hollow
Sandra Schuler, Kindergarten
Middle Schools
Central Middle
Bill Coats, Social Studies
Northeast Middle
Graeme Allen, Music Vocal
South Middle
Stephanie Breheny, Instructional Coach
Southwest Middle
Mindy Grossman, School Counselor
West Middle
Leigh Klawiter, School Counselor
High Schools
Central High
Cara Deffenbaugh, Art
Fern Ridge
Tonya Silvers, Special Educator
North High
Clint Johnson, Art
South High
Mike Hachmeister, Speech and Debate
West High
Amie Gossett, Theatre
Note: Hanna Woods, Sorrento Springs and Oak Brook elementary schools did not participate in the Teacher of the Year program this year.