Dr. Debbie Reid, Assistant Principal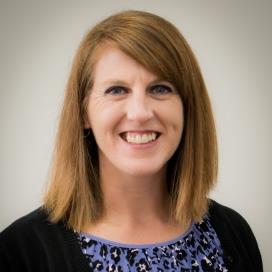 I am so excited to be a part of the Hanna Woods community! I look forward to working with your children each and everyday. My work is my passion and I want to help make them as successful as I can during their time here.
A little about me...I earned my Bachelor's Degree from the University of Central Missouri in Physical Education. I taught middle school and elementary PE in the Bayless School District for four years before earning my Master's Degree from Lindenwood University in School Counseling. I began as a school counselor at Bayless Intermediate and worked as the counselor for three years. In my last year at Bayless I started working on my second master's degree, but this time in school administration. From there I moved to the Affton School District as a school counselor at Gotsch. After working at Gotsch for five years I knew it was time to move on and pursue an administration job and in August 2016 is when I was hired at Hanna Woods! I finished my Ed.D. in May 2016 from Saint Louis University.
I am married to Peter and we have two awesome girls. Nora is currently in third grade and Stella is in her last year of preschool. We have a cat named Nala and a dog, Staley. Another passion of mine is photography. I love to take pictures and for a short time ran a small photography business.
Again, thank you for sharing your children with us every day! Your children are the reason I love my job and make me want to be a better principal, teacher and mom!