It is our pleasure to get to serve you and your children at school. At Mason Ridge Elementary, we strive to maintain high standards for student learning and development while also respecting and honoring the development of the whole child. We value the relationships we have with parents and families, and we look forward to working together. If you are new to the Mason Ridge area, please give us a call to schedule a tour so that we may share this wonderful school community with you.

-Jenn and JaNae'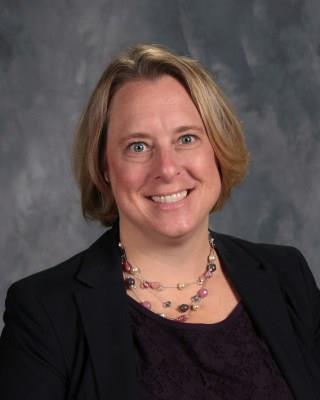 Phone:
Email:
Degrees and Certifications:
Dr.

Jennifer Dieken-Buchek

Jennifer Dieken-Buchek has served as the principal of Mason Ridge Elementary School since 2016. Prior to that, she was the Assistant Principal at Barretts Elementary School in the Parkway School District for five years. She also spent fifteen years teaching elementary/middle school in second through eighth grades. In the spring of 2014, she was awarded Outstanding Assistant Principal for the Missouri Association of Elementary School Principals. When she is not working, Jennifer enjoys spending time with her family and dogs, reading, sewing, and working on crafts.
Ed.D. Doctorate in Educational Leadership - Maryville University, St. Louis
M.Ed. Master of Education in Educational Administration – University of Illinois, Chicago
B.S. Bachelor of Science in Elementary Education/Spanish – Southeast Missouri State University, Cape Girardeau
Phone:
Email:
Degrees and Certifications:
Dr.

JaNae' Alfred

JaNae' Alfred has served as our Assistant Principal since 2017. She joined us from the Ferguson-Florissant School District where she worked as an instructional coach. She also spent seven years as a classroom teacher in fourth, fifth, and sixth grade. When she's not working, Ms. Alfred enjoys reading, writing, and listening to music.
Ph.D. Doctorate in Educational Leadership - University of Missouri, St. Louis
M.Ed. Master of Education in Educational Administration – University of Missouri, St. Louis
M.Ed. Master of Education in Elementary Education - University of Missouri, St. Louis
B.S. Bachelor of Science in Elementary Education – Harris-Stowe State University