"We strive to demonstrate Grit, Responsibility, Integrity, Courage, and Empathy
in academics, activities and athletics".
Daily Announcements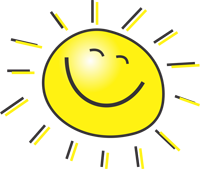 OUR SUMMER HOURS ARE 8:00 AM - 2:00 PM, MONDAY THROUGH FRIDAY, BEGINNING NOW UNTIL AUGUST 1ST. HOWEVER, PLEASE NOTE THAT THE SCHOOL BUILDING WILL BE CLOSED TO ALL VISITORS FROM JULY 9TH - 13TH.