Return to Headlines
Parkway students score hat trick on ACT exam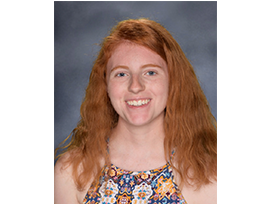 6/14/2018 -- Three Parkway students recently learned they scored a 36 -- the highest possible score -- on the ACT college admissions and placement exam. The students are Nell Jaskowiak, West High (pictured top); Emily Linn, South High (pictured middle); and Hannah Maher, North High (pictured bottom).
The three students took the ACT test in April when Parkway offered the ACT at no cost to high school juniors.
Jaskowiak is looking at several universities and wants to study classics and environmental sciences, as a double major. Outside of academics, Jaskowiak is the captain of the color guard and plays in the orchestra.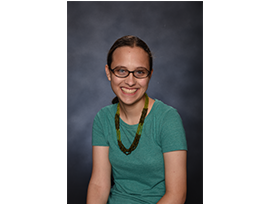 At this time, Linn is undecided about where she wants to attend college or what she will study. She is involved in the National Honor Society, Beta Chi Pi, Scholar Bowl and Mu Alpha Theta, and has been playing in the school orchestra since third grade. She is also a Girl Scout and volunteers in her spare time.
Maher does not know where she wants to attend university but is considering the University of Chicago and Loyola where she wants to study environmental science, psychology or biology. In her free time, she enjoys cooking and reading.
Nationally, while the actual number of students earning the top score varies from year to year, on average, less than one-tenth of one percent of students who take the ACT earn a top score. In the U.S. high school graduating class of 2017, only 2,760 out of nearly two million graduates who took the ACT earned a composite score of 36.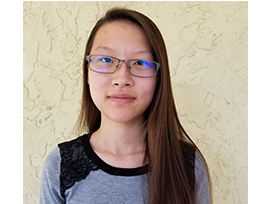 The ACT consists of tests in English, mathematics, reading, and science, each scored on a scale of 1–36. A student's composite score is the average of the four test scores. The score for ACT's optional writing test is reported separately and is not included within the ACT composite score.
The ACT is a curriculum-based achievement exam that measures what students have learned in school. Students who earn a 36 composite score have likely mastered all of the skills and knowledge they will need to succeed in first-year college courses in the core subject areas.
ACT scores are accepted by all major four-year colleges and universities across the U.S.