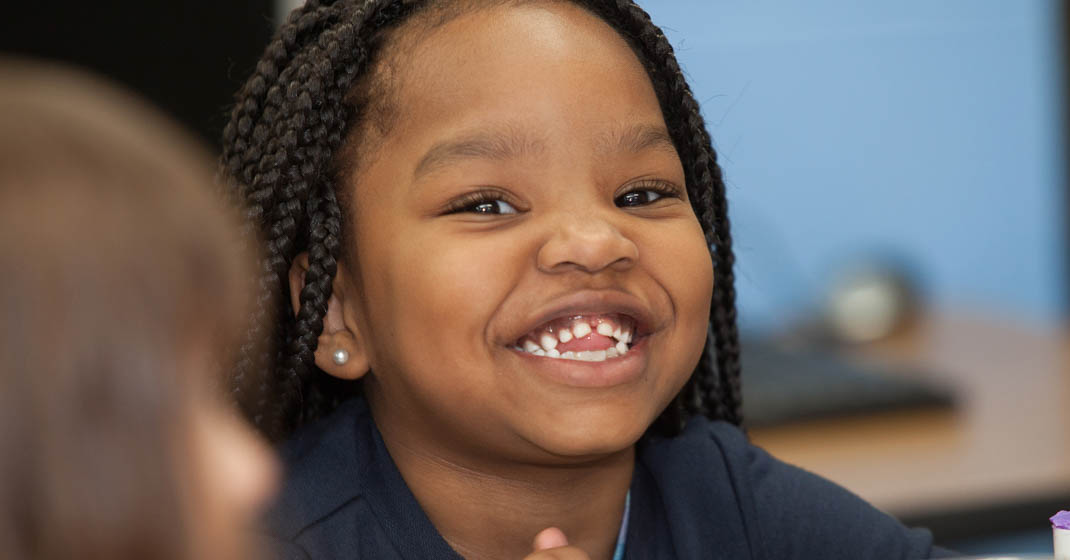 Preschool
For children ages 3, 4 and 5 years

Tuition-Based Program

Full and Half Days

Children may attend 2, 3, 4, or 5 half days per week

Full day programs available at 3 locations

Convenient safe locations in schools in Parkway School District.

Project Construct curriculum approved by Department of Elementary and Secondary Education.

Children must be 3 years old prior to August 1st of the current year to enroll.

A Note from the School Nurse - Re-Opening Protocol

ECC Guidance for Covid Prevention In Person Learning

Distance Learning Information Sheet

Preschool Registration 2021-2022

We are excited to announce the dates for our Preschool Registration process for the 2021 - 2022 school year. Currently enrolled families in fee-based preschool spots and Kids Morning Out classrooms will have the opportunity to re-register in January 2021. After our currently enrolled families register, we will once again hold a lottery for new families. Below is the timeline for our registration process.

January 8, 2021

: Re-enrollment paperwork will be emailed to currently enrolled preschool families.

January 11 - January 22, 2021

: Re-enrollment window for current students and siblings enrolled in tuition-based spots

January 22, 2021

: Enrollment paperwork will be emailed to KMO families

January 25- February 1, 2021

: Enrollment window for students in the Kids Morning Out classrooms

February 5, 2021

: Class Preference Form for the preschool lottery available on the website

February 8 - February 19, 2021

: New families can turn in a Class Preference Form to enter into the preschool lottery

February 22 - March 5, 2021

: New families notified of their classroom placement




Medical exam reports can be emailed to our nurse, Ruth Collins, at rcollins@parkwayschools.net. If you have any questions please email Carolyn Lyons at clyons@parkwayschools.net

For Information about current openings for the 2020-2021 school year, please contact Carolyn Lyons at clyons@parkwayschools.net

New students should not register with the district until they have a confirmed spot in a Preschool classroom.

Complete the preschool Class Preference Form. Be sure to include up to your top three choices of location and classes. You can email the form to

clyons@parkwayschools.net

or you can drop it off at the Parkway Early Childhood Center or Parkway Preschool North High building.

Each class preference form will be assigned a random lottery number. Families will be notified via email of a class placement between February 22 - March 5, 2021. If a family does not get one of their choices, they will be placed on the waitlist for their top 2 choices.

Once notified, families will need to confirm their spot within 48 hours. They will then have two weeks to complete the registration process which includes:

Respond to email within two days to let us know of your intent to register.

Pay the registration fee of $100 by check or money order at the Early Childhood Center or North preschool office and complete the online registration forms.

Complete the online registration process by navigating to the district website www.parkwayschools.net and clicking on Enrolling a Student under Quick Links. Please be sure to complete all Early Childhood questions and save your confirmation number. Contact the Parkway District Registration office online while completing your registration through the district website. If you choose to upload documents to the registration system you will also need to make an appointment so that our registrars can contact you to confirm they have received the documents. You will need to bring the following documents with you to the appointment.

Birth certificate issued by the Bureau of Vital Statistics

Immunization Records

Two proofs of parents/guardian's residency: Deed/Sales contract of residence, current real estate tax receipt, mortgage statement or contract to lease/rent and one other proof of residency such as: current unpaid utility bill, bank statement, credit card statement, employer's record of address, or governmental acknowledgement of address (i.e., Social Security, welfare, voter registration, etc) Driver's license is not accepted.

Custody papers, if applicable. A copy of the section of the dissolution decree (not the petition) which stipulates custody in cases of parent divorce, separation or separate households.

Individual Education Plan and Evaluation (IEP) and/or section 504 Accommodation Plan (IAP) and Evaluation (if student has a disability).

Schedule a developmental screening by calling 314-415-6969.

Turn in a medical exam report (this will be available on our website) to the Early Childhood Center or North preschool location. Alternatively, families can email the medical exam report to rcollins@parkwayschools.net or fax to the attention of Ruth Collins at 314-415-6956.

Please note a student's enrollment is not complete until all of the steps listed above are complete. Families will have 2 weeks from the date they are offered the spot to complete these steps.

If you have questions about the lottery process please contact the preschool offices at 314-415-6970 or 314-415-9670.

2020-2021 Class Preference Form



Medical Exam Form

2021-2022 Locations and Prices

2021-2022 Registration Agreement

2021-2022 Reduced Tuition Information

2021-2022 Reduced Tuition Application

2021-2022 Peer Model Information




Please note: A $100 non-refundable registration fee is due when registering for the program. This registration fee must be paid by check or money order only.


Please call (314) 415-6970 for more information.