Return to Headlines
South Middle receives national recognition for music education advocacy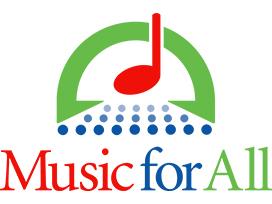 3/5/2020 -- South Middle School's band program has been honored with the Advocacy in Action Silver Award for Outstanding Community Engagement from Music for All, Inc. a national organization that promotes the importance of music in schools. The South Middle band program is led by Keely O'Hara-Abeln.

The Advocacy in Action Award designation is presented to music programs, schools, and communities across the United States that demonstrate outstanding achievement in local efforts to provide access to music education for all students.

To qualify for the Advocacy in Action Award Designation, Parkway South Middle School submitted a detailed description of its project, "A Community of Lifelong Music Makers." This submission highlighted the community band that brings together students, parents, and faculty/staff members in the area.

"Music is such an integral part of our lives," says director, Keely Abeln. "The community band is an opportunity for people of all ages and abilities to come together to make music. Sometimes after we leave high school, people forget they can still be a part of a band, choir or orchestra. This community band creates an ensemble for people who are hesitant at first to play again, but we all leave each rehearsal happier than before we walked in."

The submissions were reviewed by a national panel of educators, administrators, and community/business leaders. The South Middle Community Band was awarded Silver in Community Engagement. It is one of 41 schools recognized. Two of which are Missouri schools.

South Middle's submission will be part of the Music for All Advocacy in Action website (advocacy.musicforall.org), a database of practical advocacy examples that can be adapted and replicated by programs nationwide. By collecting, recognizing and sharing outstanding examples of local advocacy efforts, Music for All ultimately hopes to inspire others across the nation to take action in their own communities.

About Music for All
Music for All is one of the largest and most influential national music education organizations in support of active music making. Music for All is unique in that it combines programming at a national level with arts education advocacy.

Music for All's mission is to create, provide, and expand positively life-changing experiences through music for all.

Music for All believes that music and arts education is core to a student's well-rounded education and must be available to all students. Music for All is an advocate for music and arts education. Its educational programs support the efforts of instrumental music and choral teachers at the high school and middle school levels, as well as provide positively life-changing experiences for students.

Music for All's vision is a catalyst to ensure that every child across America has access and opportunity to participate in active music making in his or her scholastic environment.

For more information about Music for All, please visit www.musicforall.org.