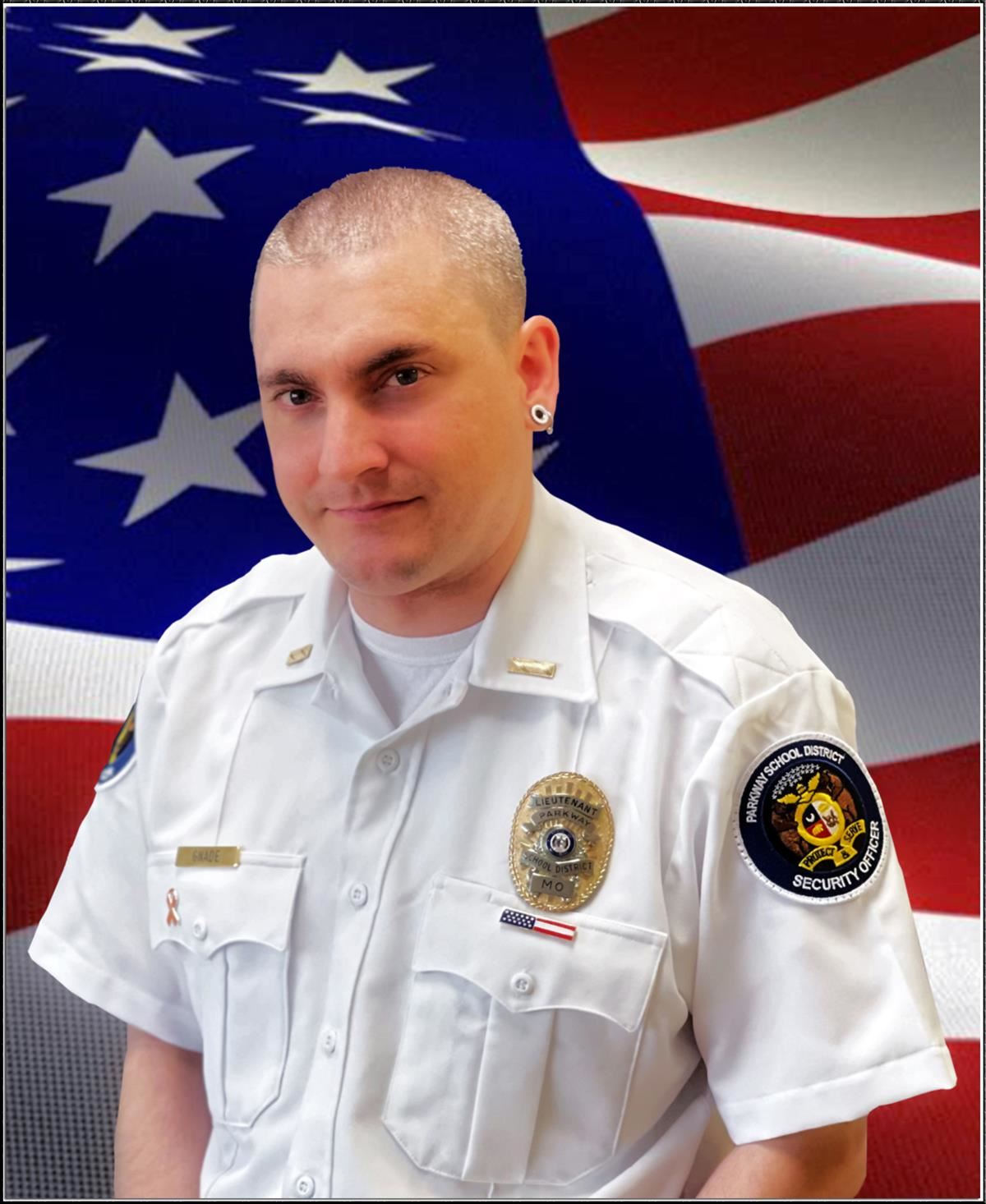 Phone: 314.415.8262
Email:
Degrees and Certifications:
Licensed St Louis Security Officer AED/CPR and First Aid Associates Degree
LT LOGAN GNADE

Shortly after joining Team Security in November 2020, Logan was promoted to Security Specialist with the rank of Lieutenant. In this position, he is responsible for all District building access, including issuance of ID keycards, programming door locks and maintaining an access database. With a background in both technology and security, Logan is eminently qualified for this appointment.

Logan began his security career with G4S as a licensed security officer and quickly moved up to a supervisory position. He later worked for Air Evac as an emergency communications specialist and for Brinks Security Company as an armed courier. Before working in Security, Logan was an IT professional for a local company where he was responsible for the management of computer equipment and software, as well as photography for online and print advertising. Logan is very tech saavy!

Because he was previously assigned nightshift, many may not yet have interacted with this friendly, good-humored officer. Those who have usually call Security to compliment him and express their gratitude for a job well done. Lt. Logan consistently goes above and beyond the call to ensure that he provides top-notch customer service!

In his spare time, Logan makes wine . . . award winning wine! He also enjoys photography, photo editing, gaming and his black Manx cat.

The next time you need a new badge, say "Hello" to Lt. Logan.